Adrian Walker's "The End of the World Running Club" is an odd one. It tells the story of an overweight schlub who, along with his small family, survives a meteor strike on the U.K. In the immediate aftermath and chaos, he falls in with a militaristic group of survivors, and is subsequently separated from his family in the ensuing evacuation. Separated by hundreds of miles, with no reliably functional modes of transportation, he and a group also left behind decide to run to catch the departing ships full of survivors, all the while avoiding marauders and bandits on the way. There are definite shades of Cormac McCarthy's "The Road," but the overall effect here is lighter. The scenarios stretch plausibility, but there are some distinctive characters, and it's a fun ride.
I've honestly never read anything like Jennifer Egan's "A Visit from the Goon Squad," and that's too bad because it's a fantastic book. It reads more like a collection of short stories than a single, cohesive narrative, spinning through different perspectives, time periods, narrative styles and tones. One memorable chapters is even presented as a series of PowerPoint slides, which isn't as twee as it sounds. The effect leaves the head swimming. I went in knowing pretty much nothing about the plot or structure, which is the way to go, so I'd recommend you stay as uninformed as possible, except to know that it's completely awesome. I'll be reading more Egan in the near future for sure.
Having started the year with Michael Wolff's "Fire and Fury," it's probably fitting that Bob Woodward's "Fear: Trump in the White House" ended up on my Kindle toward the end of the year. Woodward obviously writes the better book, with more clear sourcing and a more cohesive through-line. It's both less gossipy and more interesting than Wolff's book, even as it's rapidly becoming out-of-date. Still, it's the best chronicle I've seen so far of the first two years of the Trump presidency, and I'm glad Woodward is still doing this kind of work. Honestly, most of the best parts have been excerpted already, but there's still plenty to discover if you're interested in modern politics or the current state of our democracy.
Jake Tapper's "The Hellfire Club" is… fun. It's not particularly memorable, and it has some clunky moments, but Tapper tells its story of a young congressman struggling with Washington corruption during the McCarthy era with a journalist's eye for detail. The story veers into some Dan Brown-ish territory, with double- and triple-crosses, red herrings and movie-ready characters and dialogue. It's creaky in places, but Tapper's committed and keeps things from getting boring. His mixture of fictional and real-life characters works most of the time, but some of the plot twists are projected too obviously.
"The Incomplete Book of Running" is, as the title implies, a book about running by NPR "Wait, Wait, Don't Tell Me!" host Peter Sagal. I'm a big fan of Sagal's radio work and his old Runner's World column, and the book doesn't disappoint. It's a candid, honest, funny memoir about the physical and emotional healing power of running. Maybe it's because Sagal and I are at similar times of life, or maybe it's because we're both decent amateur runners who have no chance of going pro, but the book really hit home with me. I came away with a deeper appreciation for why I spent the time I do running around the Atlanta sidewalks at all hours of the morning.
The late Hans Rosling recorded one of the most popular TED Talks of all-time and his Gapminder Web site has been an extraordinary teaching tool over the years. "Factfulness: Ten Reasons We're Wrong About the World – and Why Things Are Better Than You Think" boils down Rosling's worldview – that, statistically, the citizens of the world are, on average, better off than we've been in recorded history – into ten data-heavy chapters. It's a welcome book for our national moment, when our political system seems helplessly broken, and it's worth remembering that, by almost every measurable metric, the world is moving in the right direction. It's clearly-written, and the data is presented in a powerful and compelling way.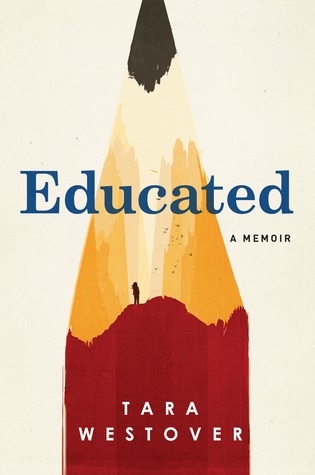 I finished the year with Tara Westover's memoir "Educated," and it is absolutely the best book I read all year. Westover was homeschooled in a deeply-religious farm family that eschewed both formal schooling and basic healthcare. Through contemporaneous journals and family interviews, she has pieced together the often-harrowing, always-fascinating story of a young woman overcoming extraordinary odds to find her place in the world. Working in higher ed, it's heartening to see the system recognize her talents and give her the hand-up that has clearly been life-changing. The writing is crisp, the pacing is perfect and the story is mesmerizing, moreso because, once you've finished the book, you can read about the fallout with her family since its release. Highly, highly recommended.